Proudly a Part of the
Virginia Artisan Trail Network!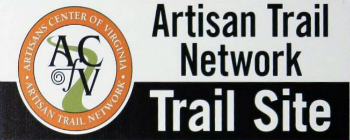 (Temporary)Store Hours
Sunday 9:30 am – 7: 00 pm
Monday - Tuesday 8:00 am – 7:00 pm
Wednesday 8:00 am – 7:30 pm
Thursday 8:00 am – 8:00 pm
Friday 8:00 am – 8:30 pm
Saturday 8:00 am - 8:30 pm

BOARS HEAD DELI – ORDERS WILL BE TAKEN UNTIL 1 HOUR BEFORE CLOSING
PIZZA ORDERS TAKEN UNTIL 1/2 HOUR BEFORE CLOSING.


Welcome to the neighborhood! We are pleased that you have chosen to check out our website.
The Diamond Hill General Store and Garden center is the oldest operating business around Smith Mountain Lake, tracing its roots back to 1857. It has always been a community-based business with a mission to serve our neighborhood, visitors and the surrounding areas.
We look forward to meeting you. Be sure to stop by and introduce yourself!
We are a General Store
We are a Gift/ Antique Shop
We are a Garden Center
We are a Citgo Station
We are a Bait & Fishing supply shop
We are a Boars Head Brand Deli and Hunts Brothers Pizza
We are a Wine Shop
Wine and Beer On and Off Premises (Growlers filled)
NOW FEATURING A SELECTION OF CRAFT BEERS!

Diamond Hill General Store is at your Service!


Seasonal Items

Pumpkins, Mums, Christmas Trees, Wreaths and MORE!!